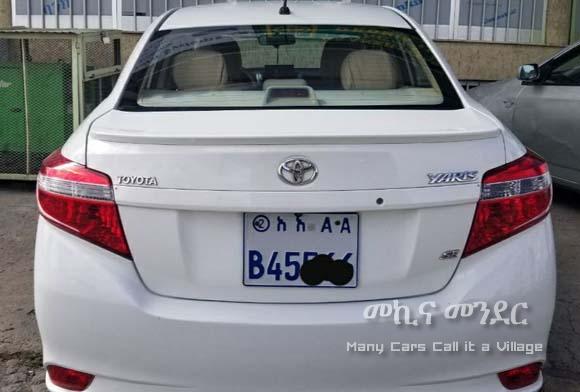 We got this nice Toyota Yaris from Besh Besh Car Market awaiting a new owner. If you are looking for a car especially a Yaris, do not let this car slipway. Built in
2014 means that there are still many more years ahead to enjoy driving this Yaris.
Not only that too but there is another good thing about Yaris. They are reliable and economical. The Sedan type such as this one has also some specials in it. The subcompact Yaris is Toyota's least expensive car.
Fuel economy is excellent, with a tested 32 mpg overall in the sedan with the automatic transmission, and 30 in the hatchback with the manual. But that's not about where the good news ends. Another thing is that parts are at a cheaper price.
Mekina Mender viewed via https://www.mekinamender.com will be bringing you news and review about the cars because it is a force among the online car websites in Ethiopia bringing a sense of ease as far as search for cars is concerned. When you want to buy a car, let Mekina Mender be your first search site.