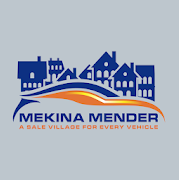 The long awaited mobile App for Mekina Mender is now ready available in Google Play and APP Store. So if you have Android or iPhone, the APP is available for you for downlaod. It is free to downlaod. In addition, Mekina Mender offers free service.
This means that you can list as many cars as you wish and make life a little bit easier for many car buyers in the country as you would serve them from walking from shop to shop. If you know anyone who sell cars or any brokers who deals with car business, please feel free to tell them that Mekina Mender Mobile App is there for their business and that it is free. This has been a good relief for many car enthusiasts in Addis Ababa and Ethiopia as awhole because mobile app users can conduct search on the PP and find what they want or looking for in seconds.
Mekina Mender Mobile App has many categories. It has the same amount of categories that are in the mobile version and on the Desk Top. But the good thing with the Mobile App is that only categies with Active Subscriptions are the one that gets disolay on the APP.